I call a hermetic box a narrow belief system shared by many that cause suffering. Hermetic box are portions of mass consciousness.
They are many many hermetic boxes all over the world. What I can observe is that once you have adopted a hermetic box it is difficult if not nearly impossible to see outside of it. Yet there is a larger truth than what is considered true in the hermetic box.
"My country is the greatest country in the world" is such a hermetic box. The people trapped in it are probably not likely to recognize what is better and more efficient in other countries.
The achievement of others will be regarded as lesser than what they really are or in some case the achievements will be re-appropriated.
The other day, I was approached in a bar by some guy who told me that we should be friend. He started to explain how is so successful in life etc….
Why does he assume that talking about his successful life will turn me into his friend?
Because, this is hermetic box reasoning, looking for approval!
"Life is hard, there is not much job!" Hermetic box reasoning again.
I heard that the governments and a cabal of bankers are responsible for the economic downturn.
But, in a larger context we could say that a mass consciousness that constantly beat itself up can only beat itself up.
The consciousness that wants a tasty meal ready in less than 15 minutes or otherwise a refund
The consciousness that wants a large house without being aligned with owning such a property.
The consciousness that wants instant gratification
This kind of consciousness is more likely to cause economic collapse than anything. You can change the banks but it will be more useful to change mentality.
When you are aware of the hermetic boxes you can DECIDE to let go of the game and choose to manifest your preferred reality.
Let says that you created some financial mess for yourself. You cannot solve your financial mess by staying at your current vibration. A problem created in a hermetic box cannot be solved from the consciousness level of the box. People inside the box do not see the reality that exist outside of it. The box is hermetic. The only things they can do is to complain how life is hard and how life sucks.
If you want solve for example your financial problem you will have to quit completely your hermetic box.
How many of your beliefs are really your beliefs?
Why do you keep holding on beliefs that might cause you some suffering?
The reality experienced in a hermetic box is only the reality perceived as true. Therefore, they do not think of something better or simply different. If you want a more interesting life. Learn to play, leave your hermetic boxes. You leave your hermetic boxes by focusing on a preferred reality and by dropping judgment the stuffs outside your own life.
Narrow reasoning vs. preferred reality reasoning
Save us all! – I'm not in danger the Universe is safe!
Life sucks! – Life is great!
They are against us – I give myself approval and I give approval to others.
There isnt enough – The Universe is abundance, because, I'm part of the Universe I allow myself to experience the abundance of the Universe
I'm NOT enough!!!! – I belong to the universe, I cannot not be outside of it therefore I belong I m enough.
Your sins make you unlovable – My sins made me growth.
…..Any limitation in life is experienced as a choice to be in some form of "box" or narrow reality.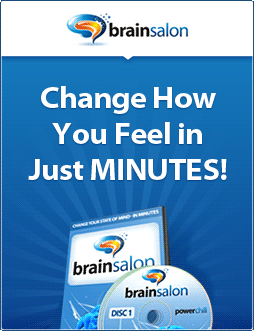 If you enjoyed this article, you might also like ....